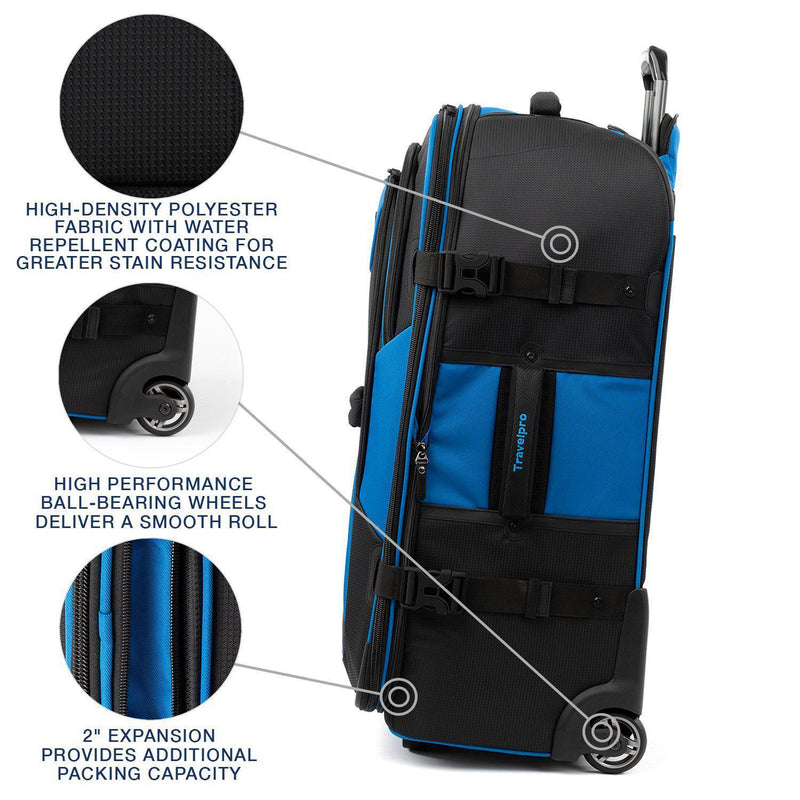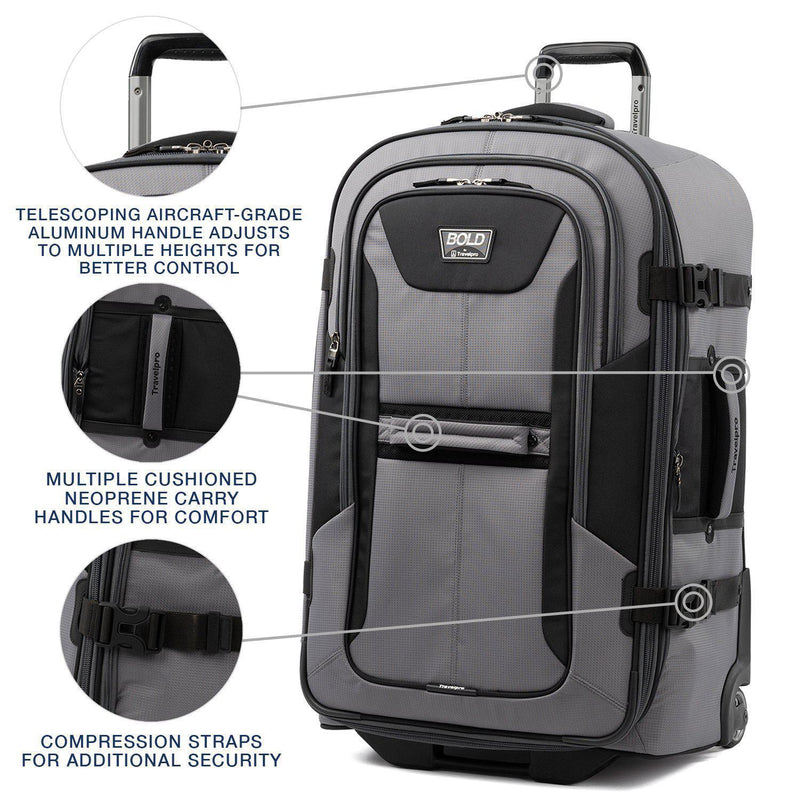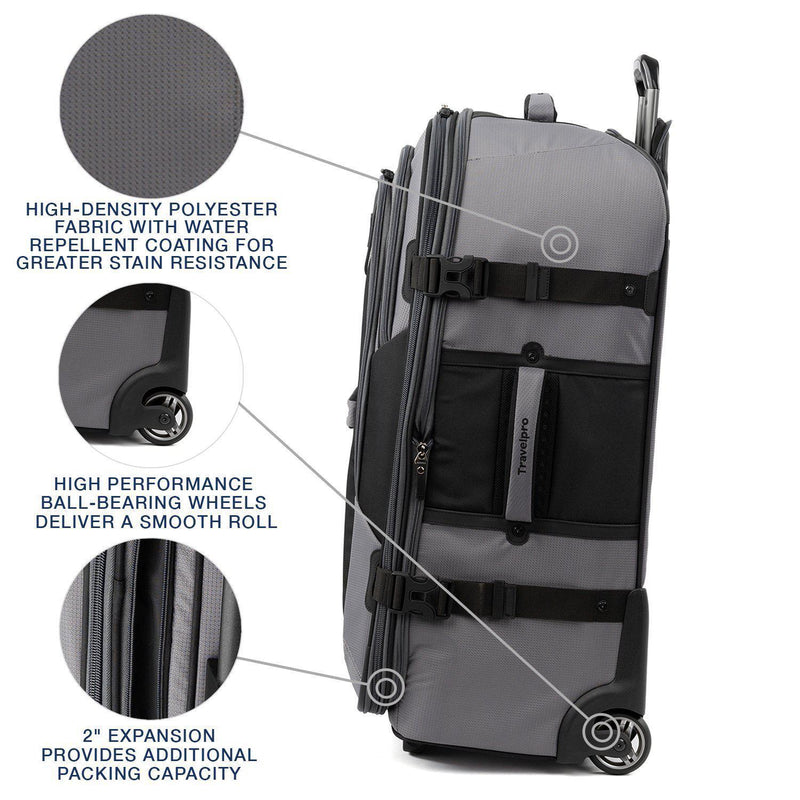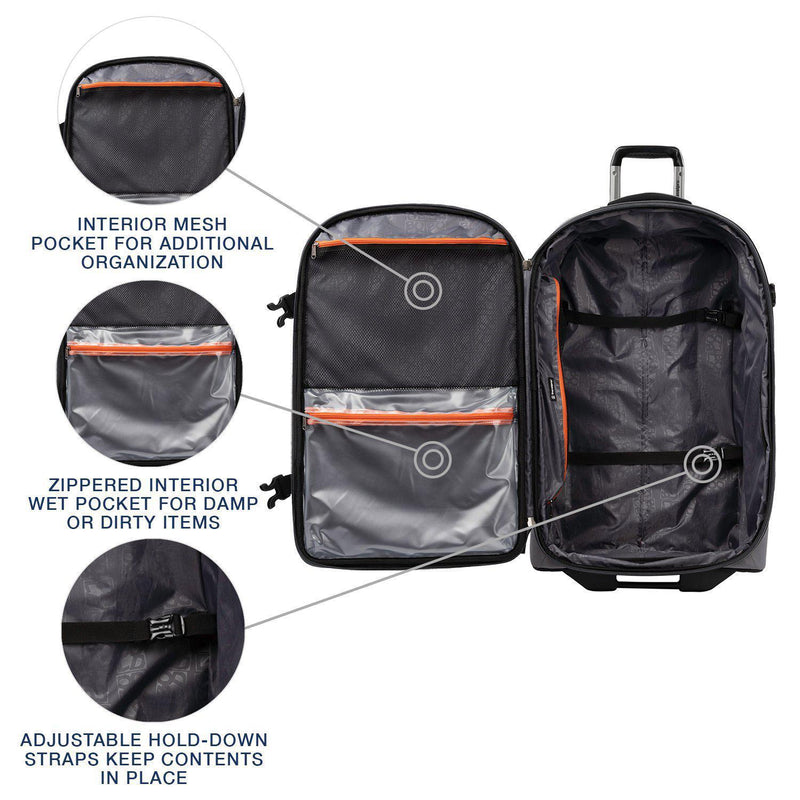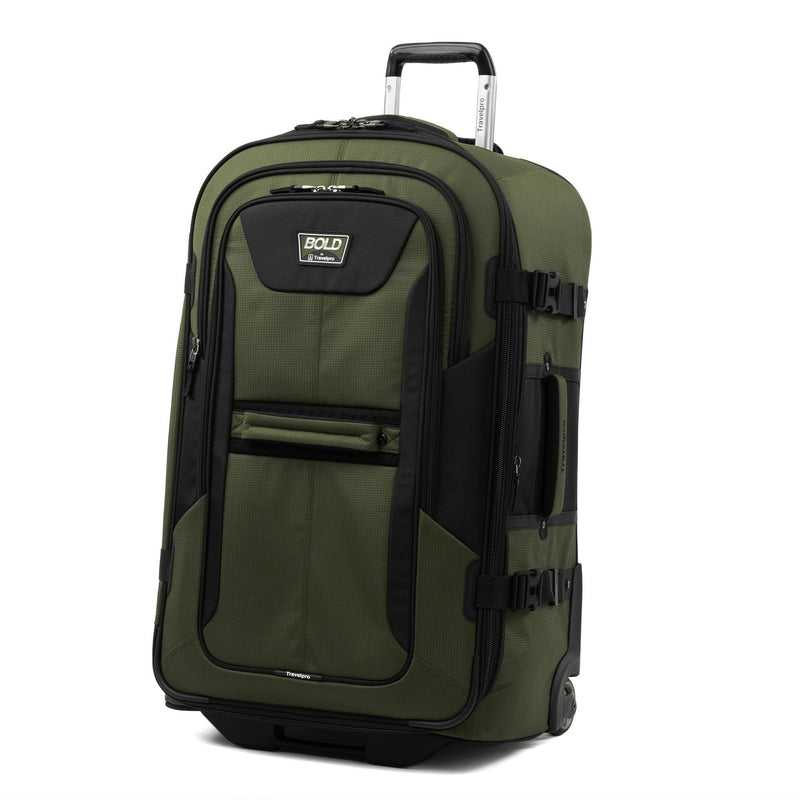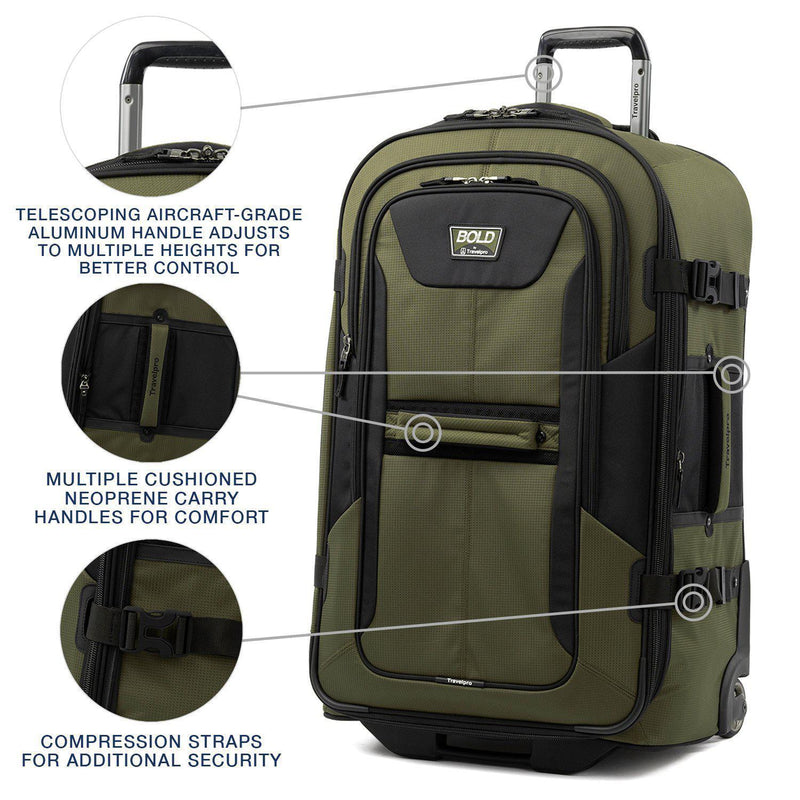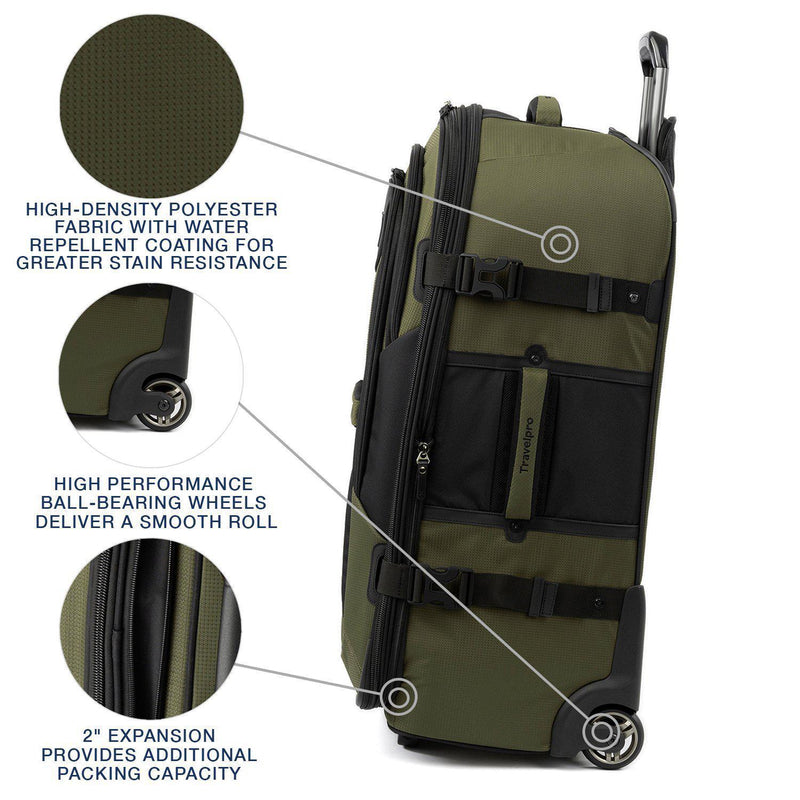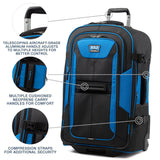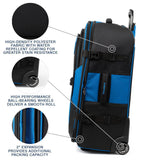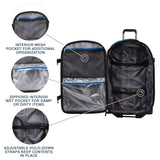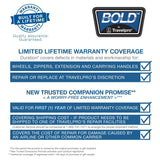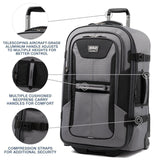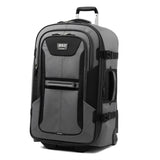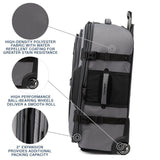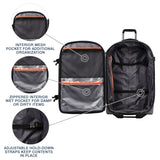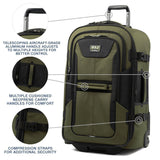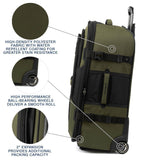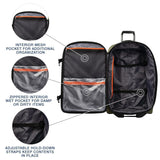 Bold by Travelpro 28" Expandable Rollaboard
The Bold by Travelpro 28" Expandable Rollaboard is amazingly durable, lightweight and versatile - perfect for travelers with a sense of adventure. This compact and ultra-portable Expandable Rollaboard is ready to go anywhere, over rough terrain or city streets, made of rugged, high-density polyester fabric with water-repellent coating for greater stain and abrasion resistance. Featuring high performance ball-bearing wheels built for high-mileage travel, our ball-bearing wheels ensure the smoothest of rolls. With durable crash protection, the protective reinforced wheel housings, skid guards and molded corner guards provide protection over the long haul. This 28" Expandable Rollaboard offers an aircraft-grade aluminum telescoping handle system, strong enough to support a tote or case. Expansion is designed to enhance stability for the roomy main compartment with its tapered expansion of up to 2" on select models, maximizing packing flexibility while keeping the center of gravity low. Loaded with features, this Expandable Rollaboard is the perfect option for your next adventure!
Water-repellent coating for greater stain and abrasion resistance
High performance ball-bearing wheels
Protective reinforced wheel housings
Skid guards and molded corner guards for added durability
Telescoping aircraft-grade aluminum handle system strong enough to support a tote or case
Expansion designed to enhance stability, maximizing packing flexibility while keeping the center of gravity low
Interior mesh pocket built onto lid
Large zippered wet pocket ideal for toiletries and wet clothing
Adjustable hold-down straps, with anti-break Duraflex buckles
Four neoprene cushioned carry handles for multiple carrying options
Specifications
SKU: IID107757, IID107758, IID107759
Warranty: Limited Lifetime
Weight: 9.1 lbs
Brand: Travelpro
Line: Bold By Travelpro
Model: 412152802, 412152805, 412152806
UPC: 051243091140, 051243091126, 051243091133
Luggage Size: 28-32" Checked - Extra Large
Wheels: Two Wheel
Material: Polyester
Dimensions: 28" x 17.5" x 12" (excludes wheels)
* Please note, due to the large dimensions, a $19.50 oversize shipping fee will be charged for this product.
Compare to Similar Products
Price
Special Promotion
Dimensions
Weight
Material
Wheels
Size
Warranty
Shipping
Additional Features
Looks good so far
Pros: Appearance and only two wheels. Just got it for a trip across the pond next month. Hope it holds up as well as people say. Cons: Three stars for durability as I have not used it yet.
Holds a ton, weighs very little
Pros: I particularly like the wheels. They are smooth rolling and very navigable. The bag is expandable and holds everything I needed for a 2-week trip with room to spare. I particularly like a heavy duty waterproof compartment inside. The 2-tone exterior makes it easy to spot. Cons: This bag's 2 predecessors each eventually succumbed to the less than tender baggage handling they endured on a number of trips to far-flung locations. Still, I liked them enough to get another.
Heavier than advertised
Pros: I haven't used the bags (2) yet. They look nice, and sturdy. Price was good as this bag was on sale. Cons: The bags weight 10.1 lbs each, not 9.1 lbs as advertised. I would have returned them except that my High Sierra Elevate bags (nearly identical in size and function but 8.1 lbs each) finally wore out after 8 years of hard use so I have nothing to use for 3 month trip coming up in 3 days. The extra bag weight means I'd need to remove 4 lbs of contents, rather than the 2 lbs I expected, to stay under the baggage weight limit. Now I'll be paying more for luggage weight on flights. Will find something else for the next trip.
There is nothing to protect the fabric of the bag on the bottom so I expect it will be worn through on the first trip. The compression straps get in the way of opening/closing the zipper. I can see those straps are going to be more trouble than help and will probably cut them off and use a cover and strap around the outside. I would prefer on large mesh compartment inside the lid rather than the 2 small compartments. One can always use a plastic bag for wet/damp gear. The PVC compartment is not useful. The main compartment zipper is not protected, so will become worn from normal use (usually happens on corners and on the bottom).
This bag was available with free shipping elsewhere (without a substantial handling charge) for a lower price. Ordered it here because could get expedited shipping.
Travel Pro T
Pros: Nice Bag, I have the smaller bag, This bag is much bigger than expected Cons: Maybe bigger than what I need
completely dissapointed
Pros: ... two trips before breaking, don't know - heard it was good luggage. nothing from TravelPro customer service. Cons: Buyer beware... I travel frequently and purchased this bag based on friends comments about TravelPro. The internal aluminum forks broke on my second trip... To make it worse, I've been trying to get in touch with the company (Travelpro) for over a month with absolutely no luck. Case numbers are #10889 and #11961, and are floating in one and zero land, best I can tell. Nothing but initial automated responses from travelpro. All great that they stand behind their products (aka, marketing), until a customer actually asks them to follow through... Maybe they are better when you finally reach them. Unfortunately, I wouldn't know...