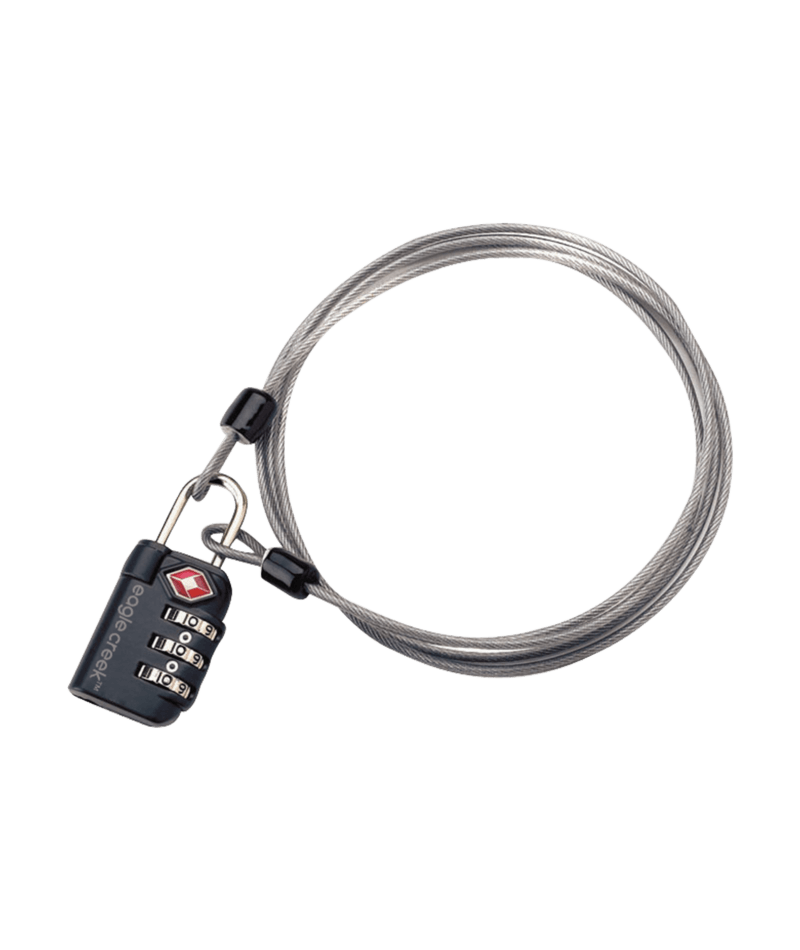 Eagle Creek TSA 3-Dial Lock & Cable
Eagle Creek makes luggage locks to keep prying hands out and ID tags to make for a quick carrousel grab-and-go.
2-in-1 combination lock and cable set
Three-dial combination
Specifications
Brand: Eagle Creek
Line: Travel Accessories
Model: EC041028
Luggage Size: N/A
Wheels: No
Material: Metal
lightweight bike lock
Pros: I carry this cable lock when I ride my bicycle. It's not going to keep the professional bike thieves from taking your ride, but it will keep the honest people honest. Lightweight, long enough to go through both wheels, with a user selectable combination, it does the trick. Cons: Nope.